PROMOTIONAL HOT AIR BALLONS


To be successful...send your publicity up high!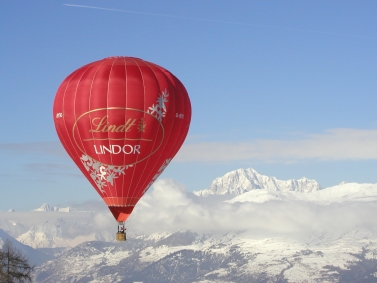 Reproduce your trademark into the large surfaces of a hot-air balloon. It enables you to utilise an efficient method to capture the fantasy of your potential future clients. The personalised hot-air balloons are versatile and very apparent and can be programmed to be used in a number of events as both an advertising support as a main attraction. The hot-air balloon conserves a fascinating image which will remain impressed in the memory in any case. The image is promoted in a positive way, unlike the many forms of advertising used today which can become fastidious and counterproductive. The use of sponsored hot-air balloons can give an optimum publicity result when managed competently within a well planned publicity campaign. Also the image of a hot-air balloon must not be undervalued - it is often the focus point of press and television and these contacts represent a free form of publicity which is very effective.
View from here the photo gallery
A team effort to reach the heights
A series of initiatives is needed to make the most of a successful publicity impact: A demonstration of a non-flying hot-air balloon during important events: anniversaries, opening of a new selling point, concerts, sports events, etc.. Wherever there is a large public and media presence. Flights in a hot-air balloon as a publicity move. An attractive and interesting way of offering flights, an unforgettable experience for staff and potential clients. Sponsorship of adventure businesses with flights in exotic and interesting locations, where filmed and photographed for television or publicity. Rental of our balloons neutral, personalised or with large labelled banners..